The Birth and Evolution of CRM Softwares
The way we see CRM today, it wasn't as well-built, efficient, smooth, and robust when it first made its way into businesses four decades ago. Entrepreneurs and business analysts have been brewing this system for years to make it more scientific and productive, and the results have exceeded far beyond what anyone could have imagined.
What began with a management system with a simple framework has now evolved into an extremely sophisticated and elaborate system that promises a positive experience for customers. To see the dynamic changes it has gone through is in itself a great study.
But before going down the history lanes to witness the evolution of CRMs, it is crucial to figure out what it means. So, let us take a moment to understand what this software system is, that all leading companies in the world swear by.
What is CRM?
CRM stands for Customer Relationship Management and refers to a combination of processes, strategies, and system software that helps a business enterprise maintain a healthy, long-lasting relationship with its customers.
Essentially, CRM encompasses the tools, technologies, and techniques that a company uses for not only retaining existing customers but also acquiring new ones. It is a multi-beneficiary tool since it aids in your service management, sales, and marketing.
Using various channels to collect data from your customers, CRM ensures that you are updated with the personal information, purchase history, and purchase patterns, among others, of your customers.
The Importance of CRM
From a solo entrepreneur who runs a small office to an enterprise-level corporation, everyone could use CRM to effectively boost their profit and goodwill. Retail, financial services, banking, and hotels, among others, can benefit from its various implications.
A CRM is to a business what the central nervous system is to our body, and here's why:
Functions as a centralized database system for all your sales.
Promotes customer loyalty & improves customer retention.
Automates data entry saving crucial time and money on manpower.
Facilitates external as well as internal communications with prospects.
Organizes contact data, history, and behavioral patterns of your customers.
Reminds you to follow up with your customers when required.
Helps create sales reports thereby helping track the performance of the business.
Segments your customers by specific criteria based on your requirement.
Identifies profitable sales and marketing trends and patterns.
Automates performance-related forecasts.
Ensures proactive service
So, as you see, CRM leads to better connectivity, production, and outreach – three aspects that every business wants to excel in. So, there is no reason why one shouldn't take advantage of CRM in their businesses.
Its implications are so high that it is estimated that the CRM market would be worth a whopping $96.5 billion by 2028.
Who needs CRM?
The core function of CRM is to enable contact management that will enable you to store and manage your business for all sorts of necessary contact – be it your team, business partners, clients, or customers.
Depending on the industry that you are in, CRM personalizes itself to provide you with the best analytical business solutions. Wondering how? Take a look: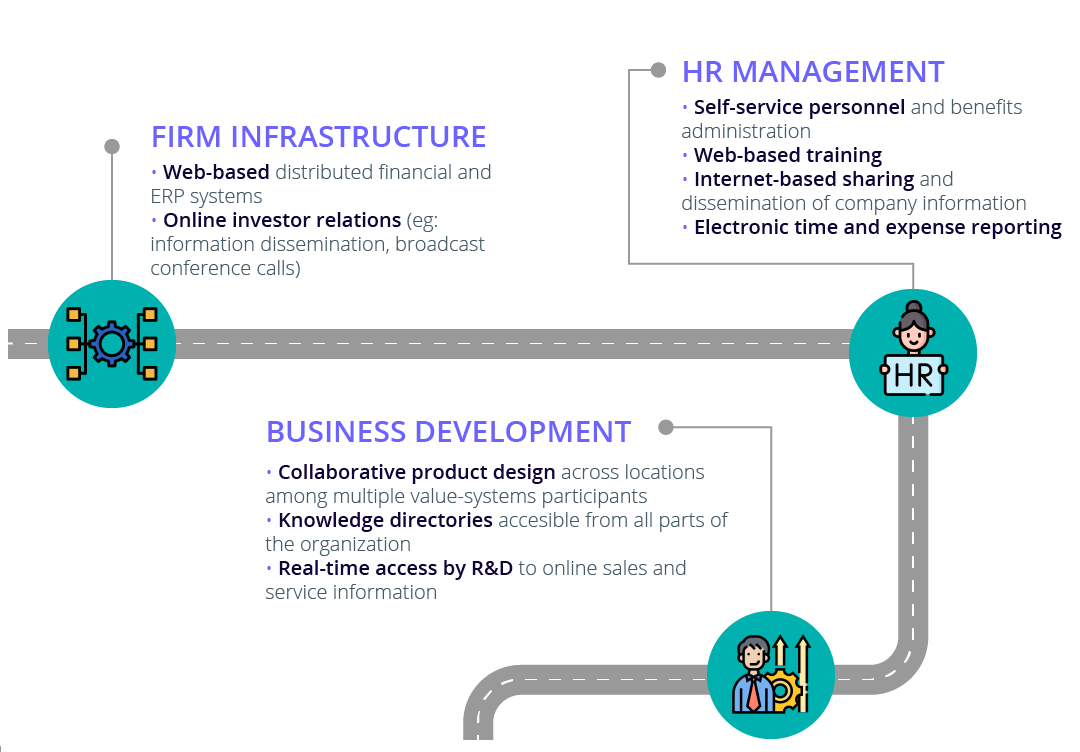 Real Estate & Construction
In the real estate business, CRM helps in monitoring listing and managing transactions while also generating, tracking, and marketing leads. Be it welding, plumbing, electric work, demolition, carpentry, restoration, or general contracting, CRM comes in handy everywhere.
Insurance
Whether you are an independent broker or a well-established insurance agency, you need CRM for nurturing leads and managing plans and policies. In addition, it is a convenient way of setting new goals and tracking new deals.
Accounting
CRM comes with finances-friendly features such as tax computation and payment processing which bookkeepers, accountants, and other finance professionals can use. It helps in managing bills and invoices on a centralized platform.
Hospitality
By effortlessly maintaining distinct databases for regular and potential guests, CRM can automate messages from time to time letting them know of seasonal offers. It enriches guest engagement and keeps you aware of the preferences of your guests.
Retail
CRM manages supply chain, production, and finance while coordinating between the various departments and serving as a central hub for their integration. Not to forget, it collects feedback from customers – a must for retail.
Social Media Marketing
Entrepreneurs can use CRM to streamline customer interactions to get richer contact data since it helps them to listen, communicate, and track engagement.
Despite being a single entity, CRM is a multi-faceted software system that helps entrepreneurs to collaborate on numerous processes simultaneously without breaking a sweat.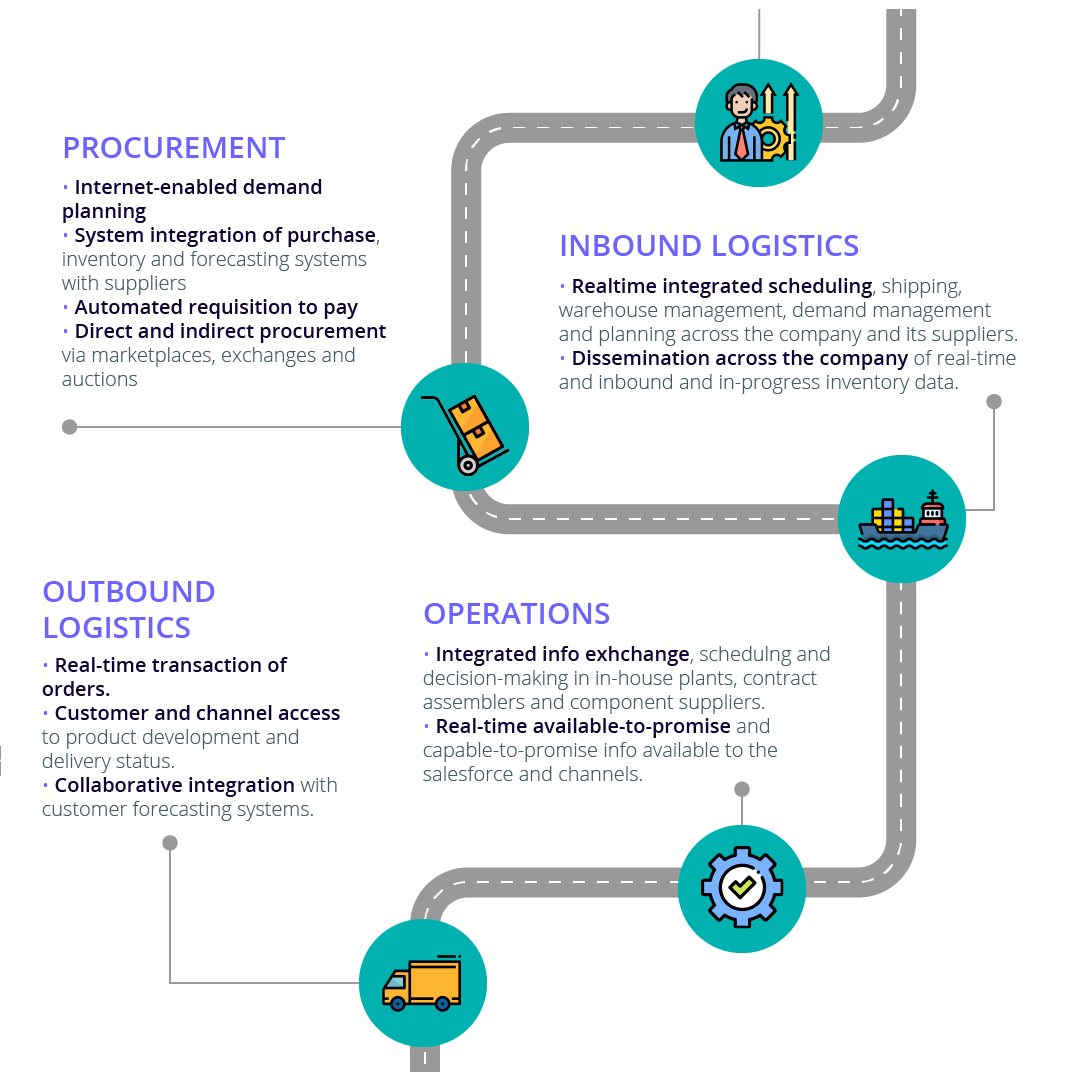 The History of CRM
If you actually think about the base of CRM, which is customer relationship, then you would realise that its history can be traced back to the barter system of the pre-medieval ages. Even back then, our ancestors knew the importance of long-lasting customer relationships.
Centuries passed by and CRM, even though not defined in its entirety, kept on existing among businesses to make its way into the modern world we know of today.
From there, it went through ground-breaking evolutions every decade to refine itself to meet the demands of this fast and highly competitive world.
Take a look into the fascinating journey of CRM as it evolved from what can be described as encryptions of pieces of paper to highly functional systems software.
The 1950s – Birth of Rolodex
By inventing Rolodex, Danish engineer Hildaur Neilsen put the earliest modern-day CRM system on the scene. Used for adding, updating, and storing the contact information of customers, Rolodex was widely used by various businesses. Its namesake came from the portmanteau word "rolling" and "index".
The 1960s – Mainframe System
Mainframe systems were slowly getting popular in the 1960s and more and more business professionals were opening up to adopting them as means of storing information.
As mainframe systems made their way into the mainstream market, large-scale companies began using them to digitize customer information for the very first time.
The 1980s – Database Marketing
The 1980s saw the emergence of the digital marketing concept, which was essentially the process of offering goods and services to customers by reaching out to them in their database. It was done through direct mailing brochures and catalogues to the customers.
In the late 1980s, outbound sales calls were initiated by various companies as a more proactive selling approach. Computers were also getting more common at that time, which made it easier to file and manage customer information in a digitized form.
A breakthrough occurred in 1987 when the first-ever contact management software, known as the ACT (Active Control Technology) was created by a company called Conductor Software.
This software was intended for industries to store customer information in a single database.
The 1990s – Emergence of Sales Force Automation & Mobile CRM
Technology improved furthermore in the 1990s and American technologist and businessman Tom Siebel pioneered SFA (Sales Force Automation). He founded Siebel Systems in 1993 that provided sales automation tools in the market.
This helped in developing customer service and marketing applications and it quickly became a market leader in its group.
Later in 1999, it produced the first-ever handheld CRM through mobile called Siebel Sales Handheld. Running on Windows CE OS, it enabled business professionals to sync customer information using the Siebel Sales Enterprise data.
It was now possible for the sales team to remain up-to-date with all necessary customer engagements. Siebel Sales encouraged SAP, PeopleSoft, and Oracle to release their own mobile versions of the same.
In the same year, Salesforce was launched, which could deliver software through a new model, known as the Software as a Service (SaaS). This was the time when the internet was getting around and it popularized SaaS even more.
The 2000s – Enter Cloud-based CRMs
With Salesforce, it was now possible to access sales and customer data simply with the help of a connected device. Cloud-based CRMs were coming up and they grew exponentially in a span of a few years.
In 2004, Sugar Open Source, an open, free CRM program was created by technologists Jacob Taylor, John Roberts, and Clint Oram, which was publicly available in the form of SugarCRM.
Later in 2009, Service Cloud was introduced by Salesforce that provided automation features. The later part of the decade saw many companies using social media to expand their reach to their customers. There was a gradual shift from transactional to managing interactive customer relationships.
Many of the popular CRM providers such as Insightly, Freshsales, and Pipedrive came into existence during this decade.
Present Day – Refinement of CRMs & Integration of Customer Strategy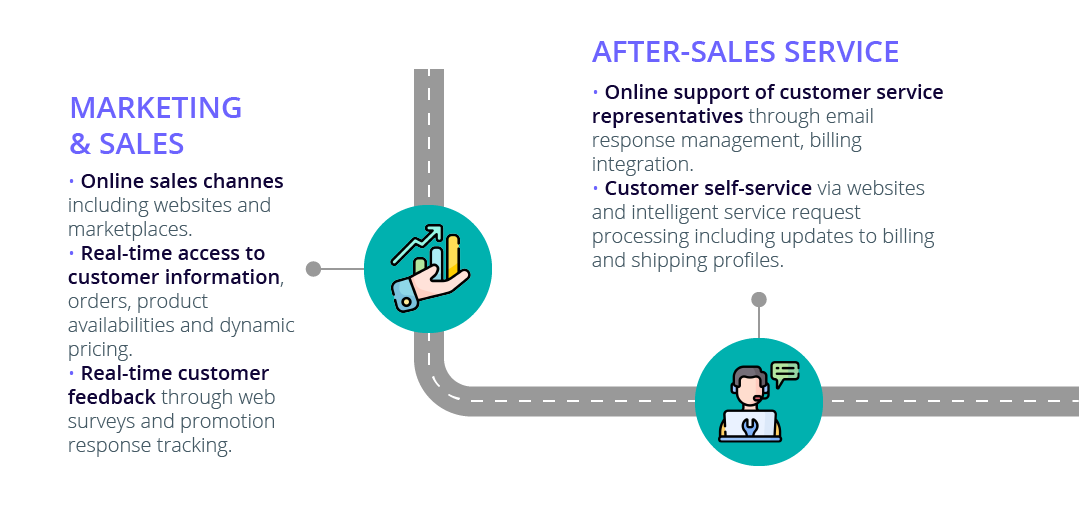 Various aspects of CRM such as reporting, curating, data intelligence, and analytics are going through minute and high-end refinement. The constant shift to an all-in-one and robust CRM is compelling builders to integrate AI (Artificial Intelligence) into their software.
It has reached a stage wherein CRM can predict how customers will interact based on their past behavioral patterns. Companies can now have more clarity about the behavior of their customers, which is helping them personalize their services on a granular level.
Amidst all the transformations, CRM has never lost its main motive – managing customer data while maintaining a healthy relationship with the customers.
Top 5 CRM Tools based on Market Size
As per the market size and forecast of the 2019-2024 report, here are the top five CRM tools that you need to check out.
With over a million worldwide users, this name is synonymous with CRM. Compatible with Windows, Android, Linux, and Mac, it offers a highly customizable API. Notable features include multi-currency support, in-built Einstein lead scoring, and mass emailing, among others.
Featuring the Marketo Engagement Platform, you can customize, manage, and optimize multi-channel campaigns using the Adobe Marketing Cloud.
Aimed at accelerating your sales and boosting your revenue and productivity, Oracle CRM On Demand provides advanced functionality on a fast-paced release track.
This on-premises CRM software is built to support all front-office functions necessary for smoothly running your business operatives, be it customer service or data protection.
The CRM software provided by Microsoft now comprises Office 365 for content, Teams for collaboration, and ERP for enabling back-office integration. As such, you get a more dynamic CRM experience with Microsoft now than you did before.
Its products and services aim to provide tools for customer relationship management, social media marketing, content management, lead generation, web analytics, search engine optimization, live chat, and customer support. It has a ton of integrations and community support to make sure all your business needs are met.
Challenges of Working without CRM Software
Working in this age and time without CRM software can have a disastrous impact on your business because CRM is no longer a luxury. It is a necessity now.
Some of the major challenges that you might have to incur if you don't use CRM software are:
Unorganized Data
Without CRM, you have to rely on countless other software and spreadsheets to maintain data. It is very much possible that employees forget to upload information on the server and save it on their desktops instead, which is not ideal, to say the least.
Unable to Forecast Results
Without proper meticulous insights into data, you would have to depend on your gut to make assumptions that may lead to a serious loss for your business.
CRM uses real-world performance metrics to forecast results and predicts behavioural patterns, giving you a better field to navigate your strategy on.
Less Control over Data
Without CRM, you are dependent on constant seeking of permission to have access to your data. In addition, you neither can ensure data integrity nor you can maintain data compliance.
You would find your data going through constant security breaches and loss or theft of pivotal company data.
Less Productivity
If information and instructions are spread over multiple channels, threads, and platforms, it is quite obvious that your employees would get overwhelmed. This would result in them being unable to focus, leading to less progress.
CRM ensures the centralization of information that helps in eliminating confusion. It promotes transparency and clarity, which calls for a smooth business operation.
No Time to Find New and Retain Existing Customers
If you and your employees dedicate all your time manually curating customer information, how much time do you think you would have to find new potential customers? Add to that, you also have to retain your present customers and devote time to them as well.
Not to mention, you need time to work on your product or service. CRM allows you to completely devote your time to your product or service and takes care of customer loyalty on its own. What more can you ask for?
Why Businesses cannot and should not function without CRM Tools
Managing the vast scale of the customer, sales, and marketing information on spreadsheets is taxing. Furthermore, you don't want to deal with ten different types of software to collect, store, curate, and present your data.
Why depend on a bunch of different software when CRM can do all these jobs and much more single-handedly in a quicker, methodical, and coherent way?
CRM will not only keep all necessary information centralized but will also help foster essential customer relationships and help your business close more deals. This will, in turn, boost your productivity.
So, it is absolutely a no-brainer as to why you shouldn't let your business run without CRM tools. Make wise, better choices and see for yourself how system integration can result in customer retention and increased profit.