The Rise of File-Sharing Apps for Businesses - 2021 in Retrospect
It is no longer enough to guess what the customers want and hope that you deliver the right product or service. You should already know your customers and what they would appreciate. That, ladies and gentlemen, is the nucleus of B2B marketing and the reason it has been thriving over the past several years.
The global economy took a major hit on the face with the unforeseeable and lasting impact of COVID-19 and the past two years have been anything but stable. B2B marketing was already rising in the stock and with the advent of the pandemic, entrepreneurs leaned more towards it for more reasons than you can count on your fingers.
Sales and marketing strategies shifted towards having more reliance on online presence. Digitization became the go-to word globally. And even though the world is gradually getting out of government-mandated restrictions, it already got a glimpse of what B2B has to offer and there was no looking back.
Throughout 2021, CloudFiles highlighted the paramount importance of a file-sharing app in managing businesses in the digital world. Its role in content management is unparalleled. And, it is no surprise why some of the standout blogs dished out by CloudFiles this past year reflected the same.
Content is King
In the era of the digital revolution, files are the currency. Every little aspect of a business imaginable can be put in a file. Every major decision can be compacted into a file. Every piece of critical information is encapsulated in a file.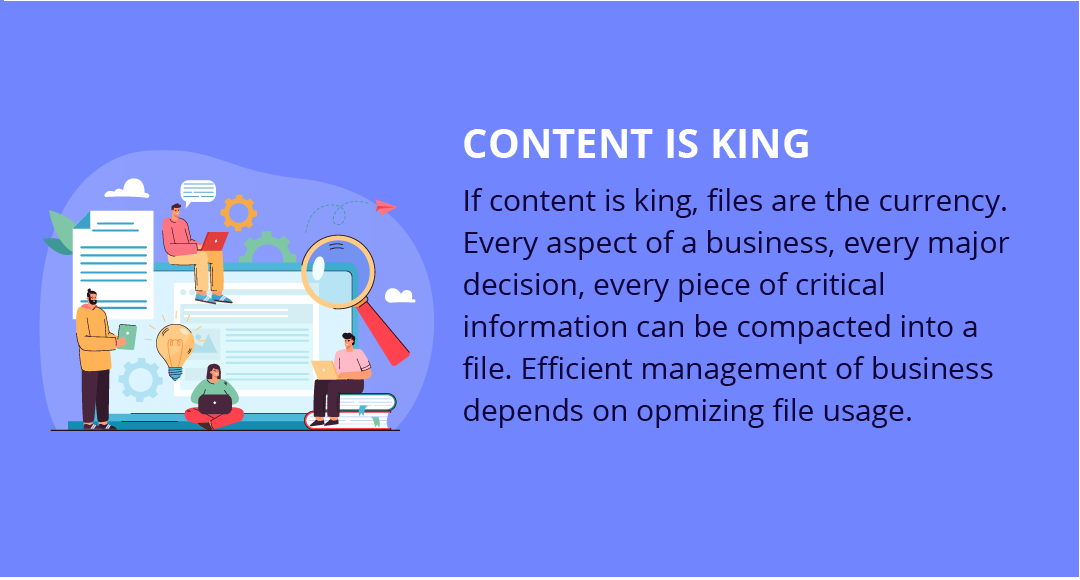 In the digitally transforming world that we reside in today, files are the kernel. Optimizing their usage is the answer to the successful management of your business.
For your audience to be well informed of your product or service, they need to be educated about the need for the said product and service. For that to take place, you need to rely on content. Besides, content is the driving force behind search engines. The type of content you produce would fuel your SEO strategy.
This brings us to the next big pillar in the digital business – marketing.
Digital Marketing
Inbound traffic is your friend if you want to make it big in the digital marketing world. Formulating a content strategy with smart content creators and promoters and channeling it economically will keep you leaps and bounds ahead of your contemporaries. CloudFiles understands this assignment and helps you navigate the perfect content strategy to achieve this goal.
In your content strategy, the following two pivotal aspects would demand your attention to get your digital business rolling.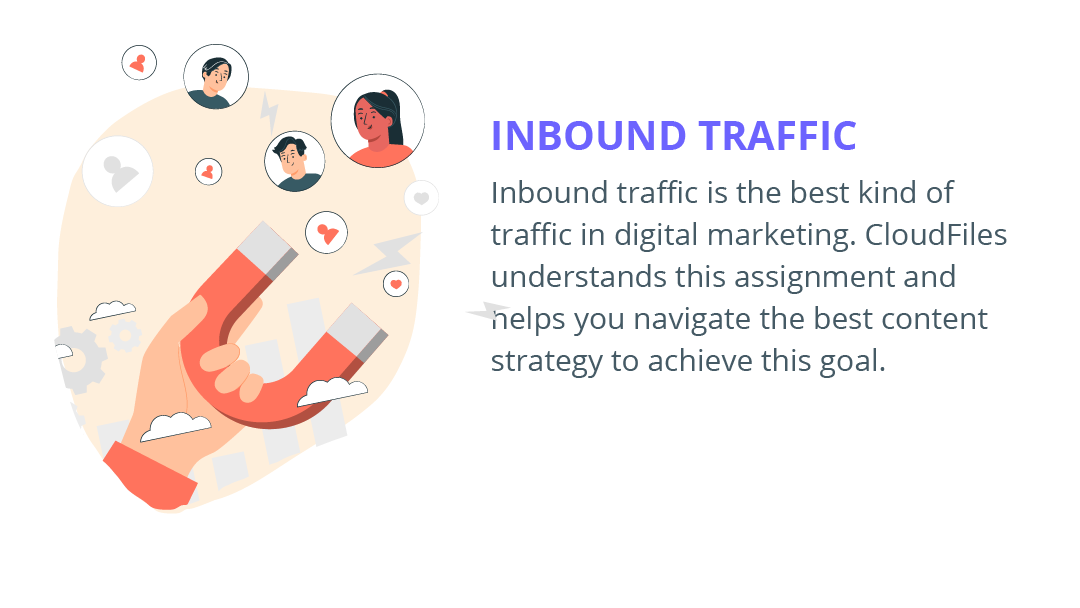 Content Creation
Broadly speaking, the first stage of your content strategy would have to deal with content creation. This involves identifying the topics you want to cover, selecting what form and medium (blog post, infographic, audio-visual, e-books, e-mail, social media posts, and advertisements) of content you want to take, formalizing the keywords, and producing the end product based on the same.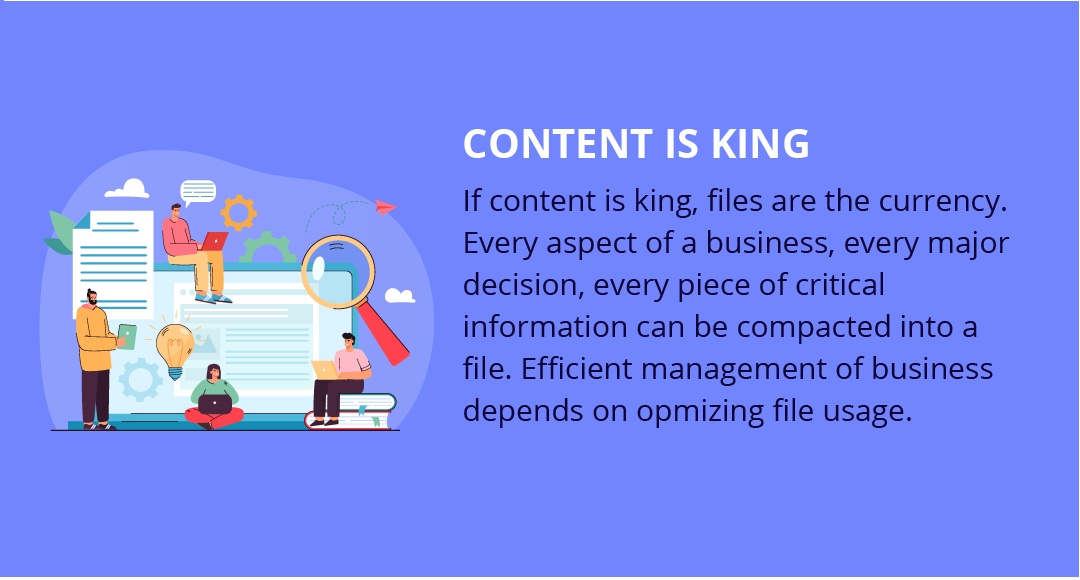 The reach of inbound marketing has been felt heavily in recent times in light of recent events concerning the changes in marketing and sales strategies post-pandemic. This is because driving the focus of your customers through valuable content is much more effective than shoving your products and services down their throats.
Content Promotion
Content promotion refers to the method of distributing the created content through various channels. These can include both organic as well as paid channels. Your content is only good if it is being transmitted to the largest possible target audience effectively. Another aspect to be kept in mind here is finding the right balance between on-page and off-page marketing.
While on-page SEO would optimize your website, off-page SEO would multiply the authority of your brand by providing you with backlinks from other reputed websites. As such, you can ensure more traffic, more reach, more engagement.
Both content promotion and content creation have to go hand in hand for you to see the result that you are hoping for.
Choosing the Right Channels
Choosing the right channels for your content is a strategic decision that needs to be handled tactfully. As an entrepreneur, you need to base this decision on quantifiable judgments and be careful of the inherent biases that decision-makers may present you with.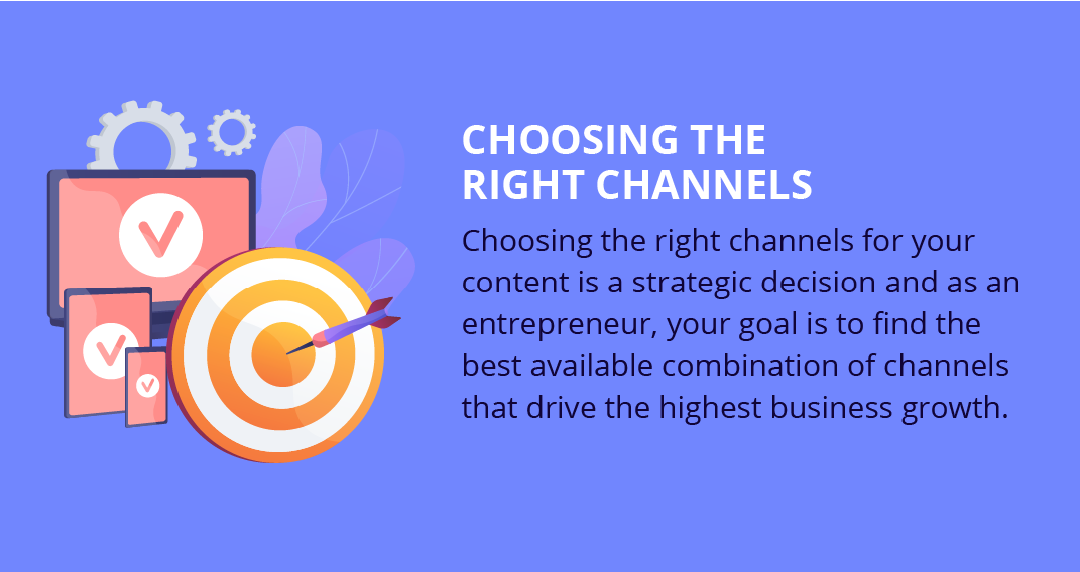 Your goal here is to find the best available combination of channels that drive the highest possible growth for your business. Your options here are plentiful. Take a look at some of them.
Offline advertising
Website referrals
Magazines & E-zines
Brochures
Newsletters
Press releases
Conference booths
Webinars
Direct sales
Social media
Pay-per-click advertising
SEO
SMS marketing
PR event
In-storage signage
Word of mouth
Community building
Obviously, you don't need to incorporate all of them and choose the channels which will provide maximum traction.
Your product or service can get to the top of the totem pole when you constructively collaborate with your clients to give it the best shot at reaching its target audience.
Mastering Email Metrics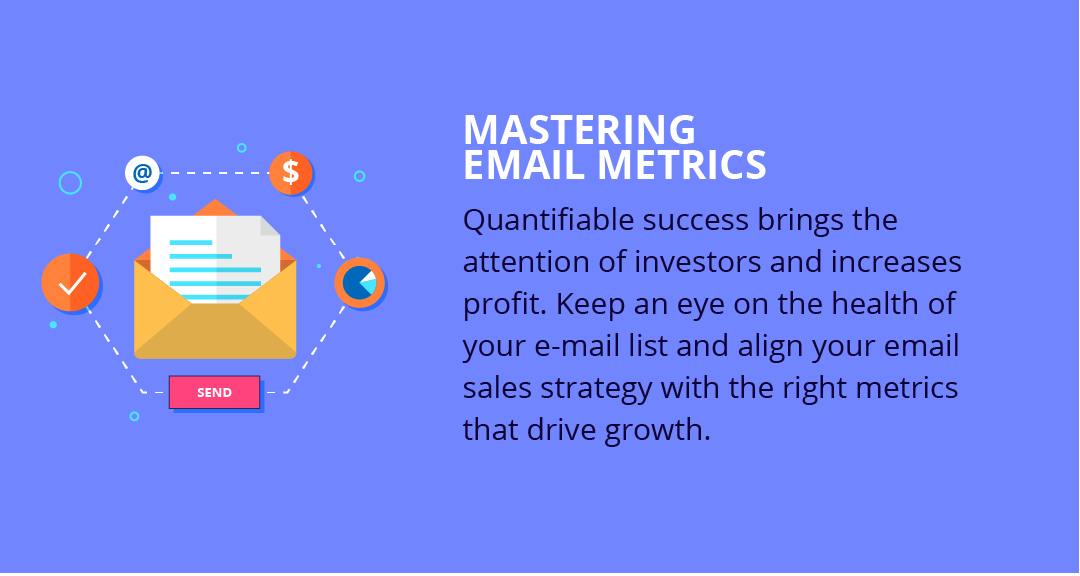 Marketing metrics help you in tracking your success. After all, in the world of business, quantifiable success brings the attention of investors and increases profit.
So, whether it is conversion rate, click-through rate, bounce rate, open rate, unsubscribe rate, email forwarding rate, or any other metric, you need to track your email performance. Keep an eye on the health of your e-mail list and align your email sales strategy in a way that will help you navigate your way to the end goal.
Maximizing Potential with CRM Integrations
CRM (Customer Relationship Management) has come a long way from being used as an additional feature that businesses use to a mandatory tool they rely on these days. The fact that it helps businesses to handle contact management with the utmost ease and precision has garnered it quite the favors from entrepreneurs globally.
More recently, the refinement that CRMs have gone through by integrating AI in their software has helped businesses predict how their customers would interact on a granular level.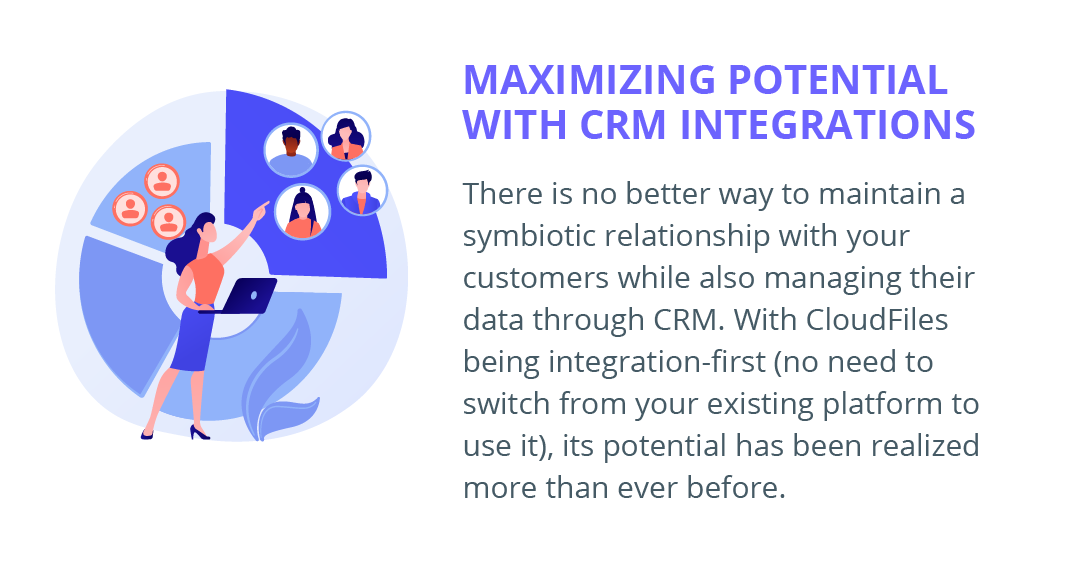 There is no better way to maintain a symbiotic relationship with your customers while also managing their data through CRM. With CloudFiles being integration-first (meaning it does not require you to switch from your existing platform to its own platform to use it), its potential has been realized more than ever before.
Leading by Example – A Case Study
2021 was also the year when CloudFiles got in touch with Travis White, founder, and head of growth of Neighbourhood, one of the top HubSpot agencies in Australia. Giving insights into his daily sales routine, White shared with us how he was able to improve his conversion ratio by 20% without having to majorly change his sales process.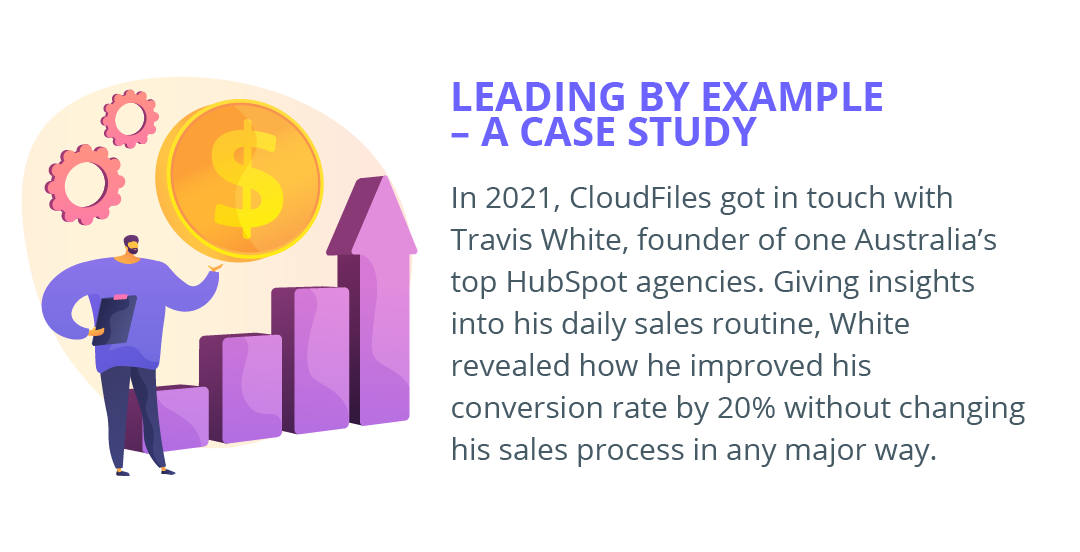 By keeping his research method the same and only modifying the way he shares his files and checks their analytics with the help of CloudFiles, he was able to get a deeper awareness of his client's interests.
He made complete use of the automation feature of CloudFiles that helped in triggering a HubSpot workflow. In no time, he was able to focus on his interested leads quicker than before and was also able to reduce the back-and-forth between him and his clients when it came to understanding their requirements.
The Best File Sharing Softwares for Sales and Marketing
With the online business in full bloom in the past few years, businesses have been on the lookout for file sharing apps that deliver high-end performances while still being economical.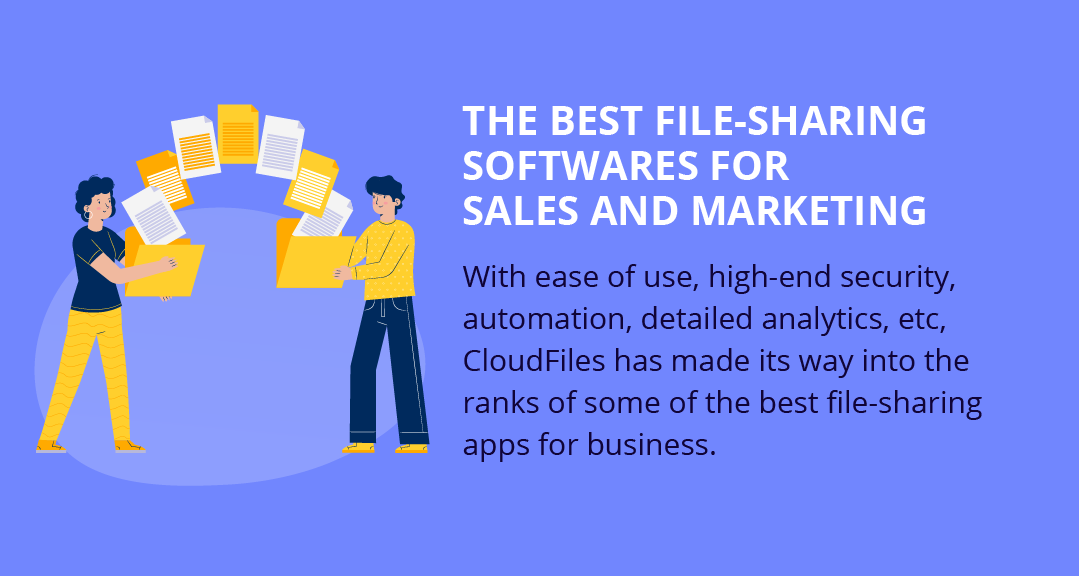 There is no dearth of these apps in the market but which one deserves your precious time and money? The decision here will be dictated by which one helps in managing your document efficiently and uninterruptedly while also keeping them secured.
When you consider its automation feature, high-end security, and page-by-page analytics, among others, it is no wonder why CloudFiles has made its way into the ranks of some of the best file sharing software for managing your business.
Agile Sales Management
Alongside adapting to the new marketing strategies, businesses are now practicing flexibility while formulating their sales strategies as well. The new digital business world calls for agile sales management.
This agility requires giving more independence to salespeople because not only independent salespeople are more experienced, but they are here for the long haul, ensuring longevity. In addition, you don't have to deal with the challenges that the traditional sales method comes with - low accountability, low team bonding, and limited tracking of activities, among others.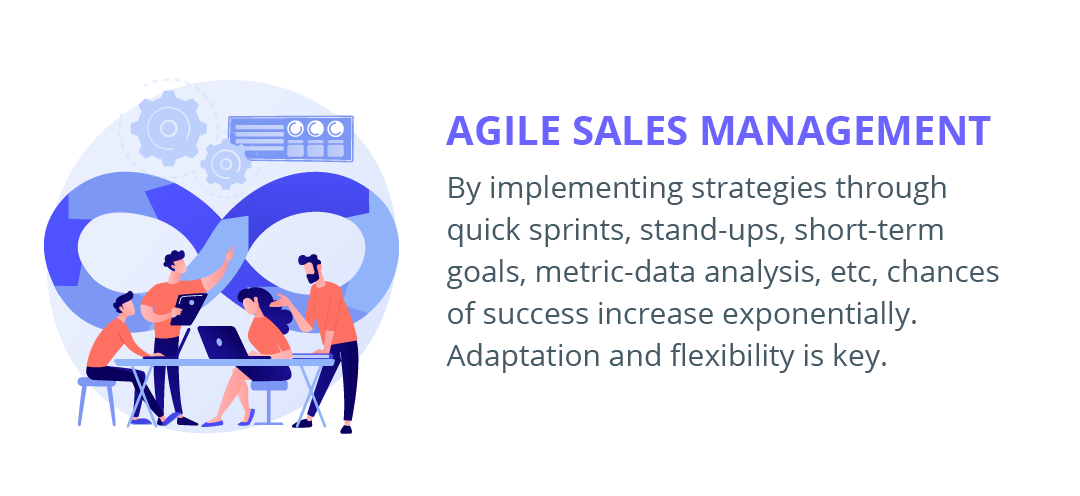 By implementing strategies through quick sprints, stand-ups, short-term goals, metric-data analysis, etc., chances of success increase exponentially. Adaptation is the key. If your business can't adapt, it won't evolve.
Conclusion
The current timeline demands you to make your online presence stronger if you want to increase the lifetime of your product or service. Every piece of business information is clubbed in files. Documentation would be a major governing aspect in ensuring the survival of your business in the digital world.
And for that, reliance on file-sharing apps like that of CloudFiles is highly recommended. CloudFiles' blog coverage of 2021 deep dives into all the details you need to know.